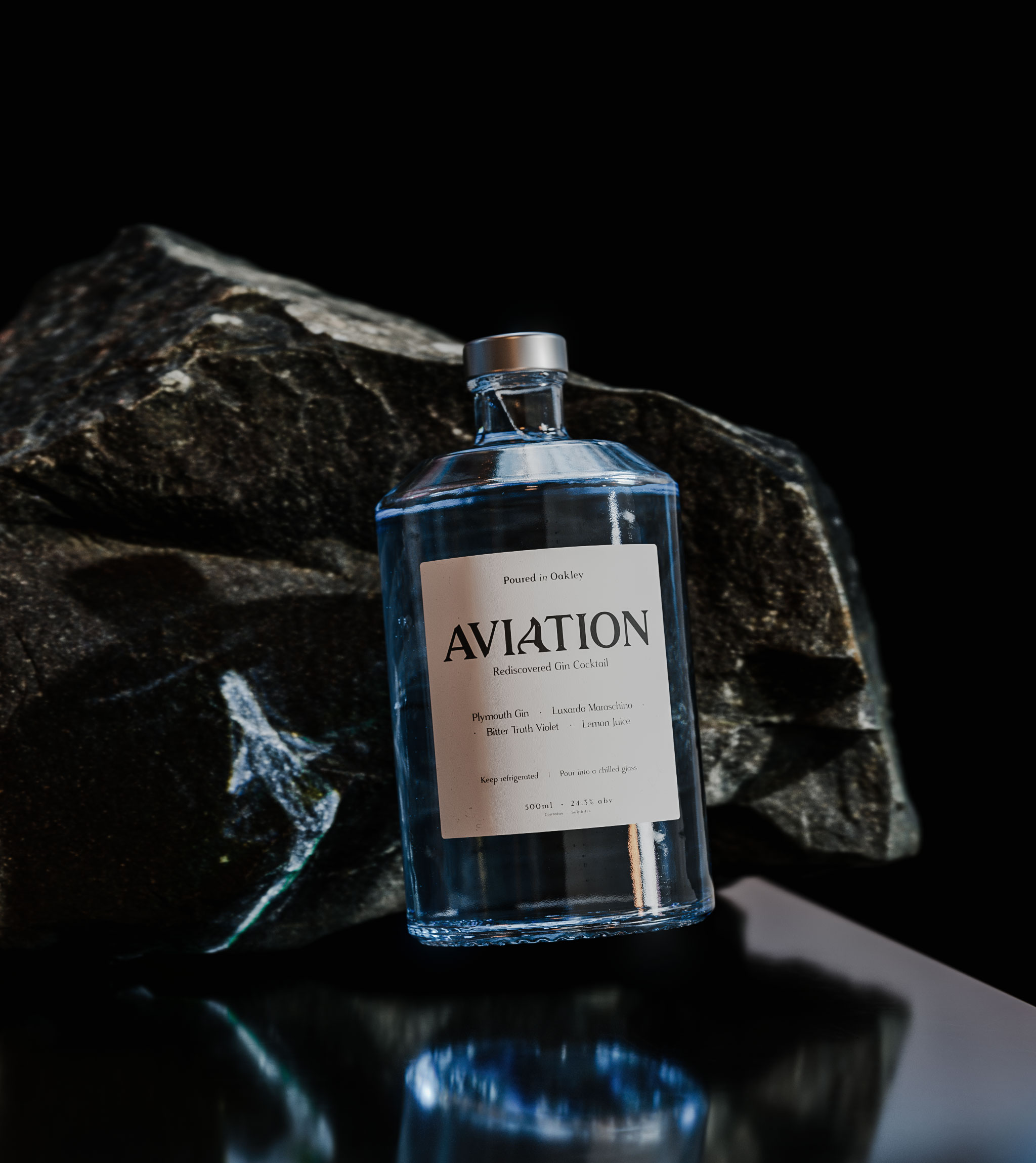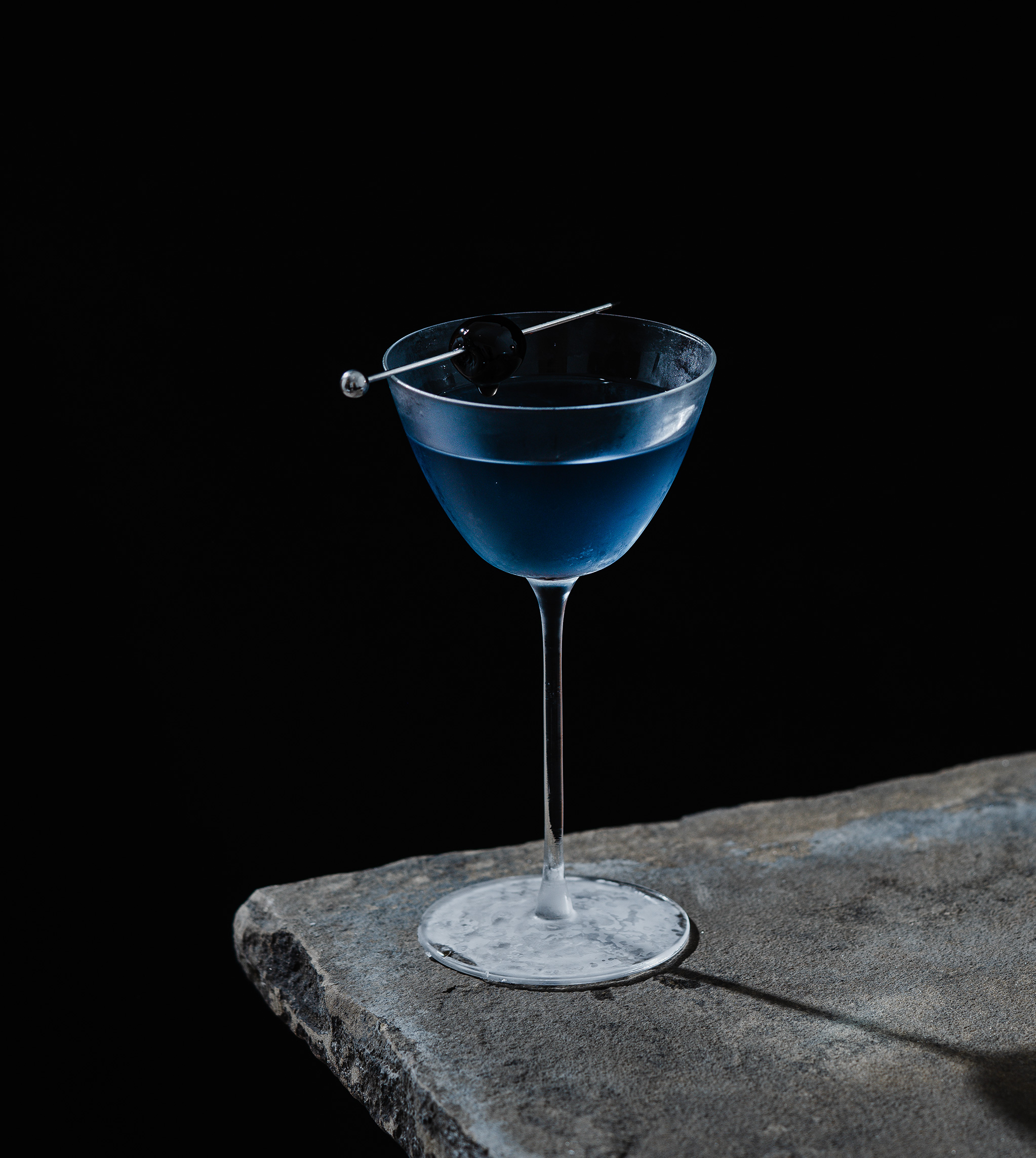 Aviation
500ml Bottle
5 servings
24.3% ABV
A visually stunning and equally tasty cocktail that has a beautifully balanced citrus flavour. The floral notes from the violet liqueur work in harmony with the juniper and lemon – not to mention that it also provides a spectacular pale blue colour.

Fasten your seatbelts, we're about to take off.
TASTING

NOTES
Parma violets, luscious juniper, and lemon oils envelop the nose. Palate is rich and similar to the nose, adding some peppered herb notes. Gentle finish with lingering citrus and violet character.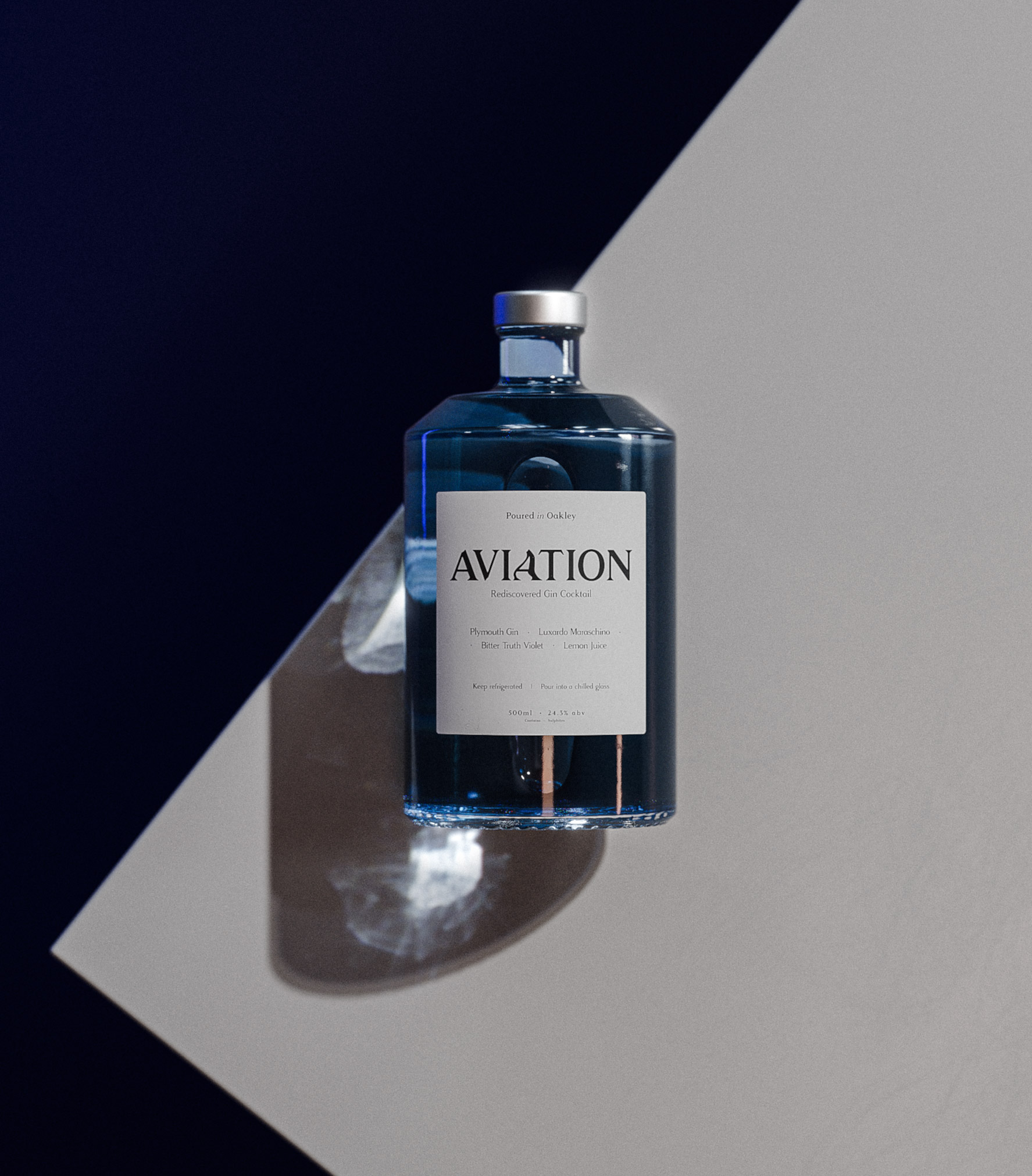 INGREDIENTS
Plymouth Gin   –   Luxardo Maraschino   –    Bitter Truth Violet   –   Lemon Juice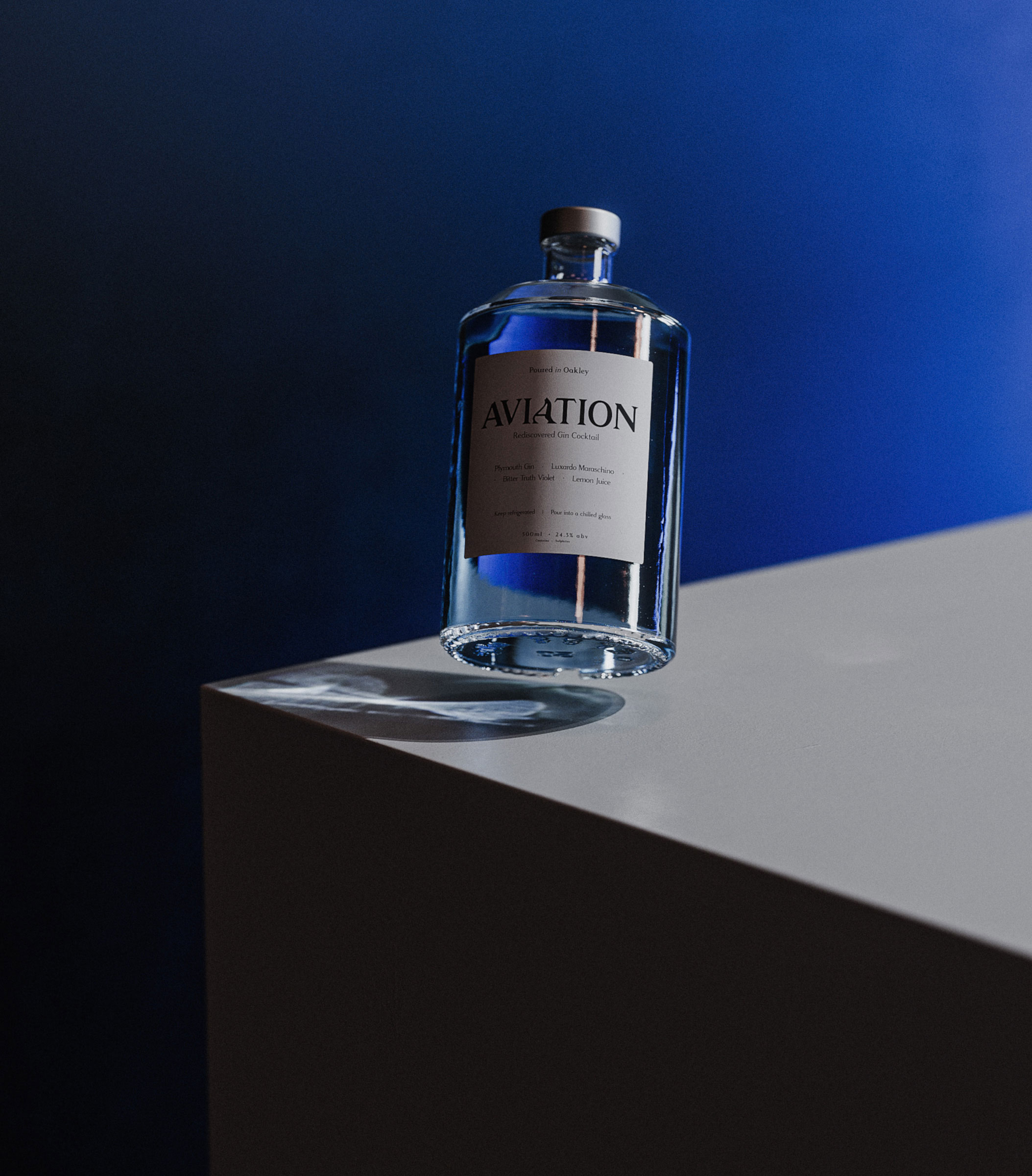 HISTORY

of




Aviation
The original Aviation cocktail was first published in Hugo R. Ensslin's 1916 Recipes for Mixed Drinks. This recipe utilised the liqueur called Crème de Violet, resulting in vibrant colour.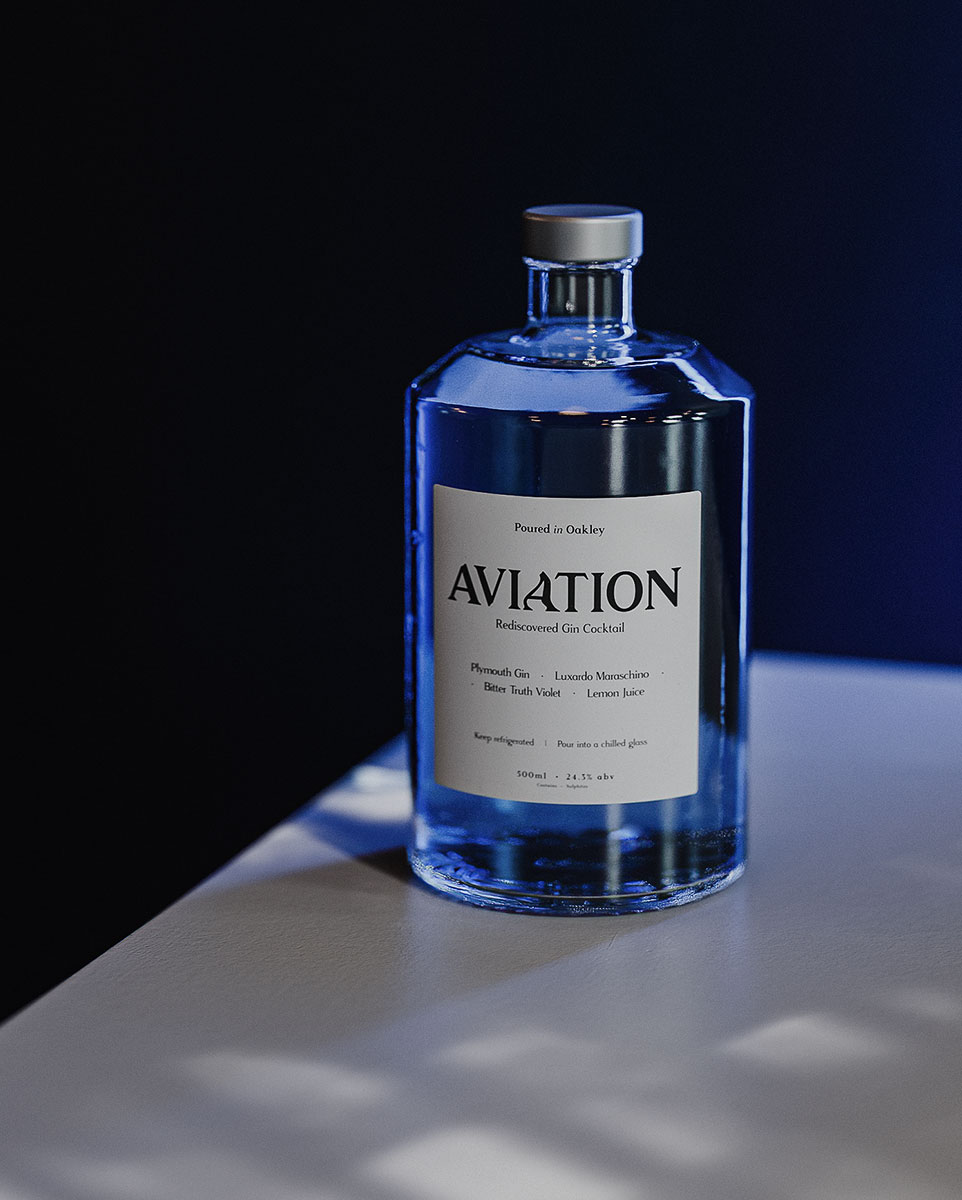 Harry Craddock later printed the recipe in his 1930 publication, Savoy Cocktail Book. Harry's recipe was a stripped-down version of the drink, omitting the Crème de Violette – most likely due to its scarcity in Europe and America (the drink eventually disappeared from the market in the 1960s). The absence of the liqueur meant that for the next forty or so years the Aviation was served without one of its central (original) ingredients. In fact, it wasn't until 2007 that it was brought back into the market!
HOW TO ENJOY
We suggest keeping our Aviation refrigerated so it is ready when you are. Store in the freezer up to one hour before serving for the perfect temperature.
Chill
the


Glass
Store your martini glass in the freezer a few minutes before serving.
Pour
the


Cocktail
Briefly shake your bottle before measuring 100ml of Aviation and pour carefully into your glass.
Fini
Finish
with




the

Garnish
Drop a maraschino cherry inside the drink. Enjoy
ANYTHING ELSE?
Aviation is not the only way to go. Don't skip on the others. We're pretty sure you'll love them too.