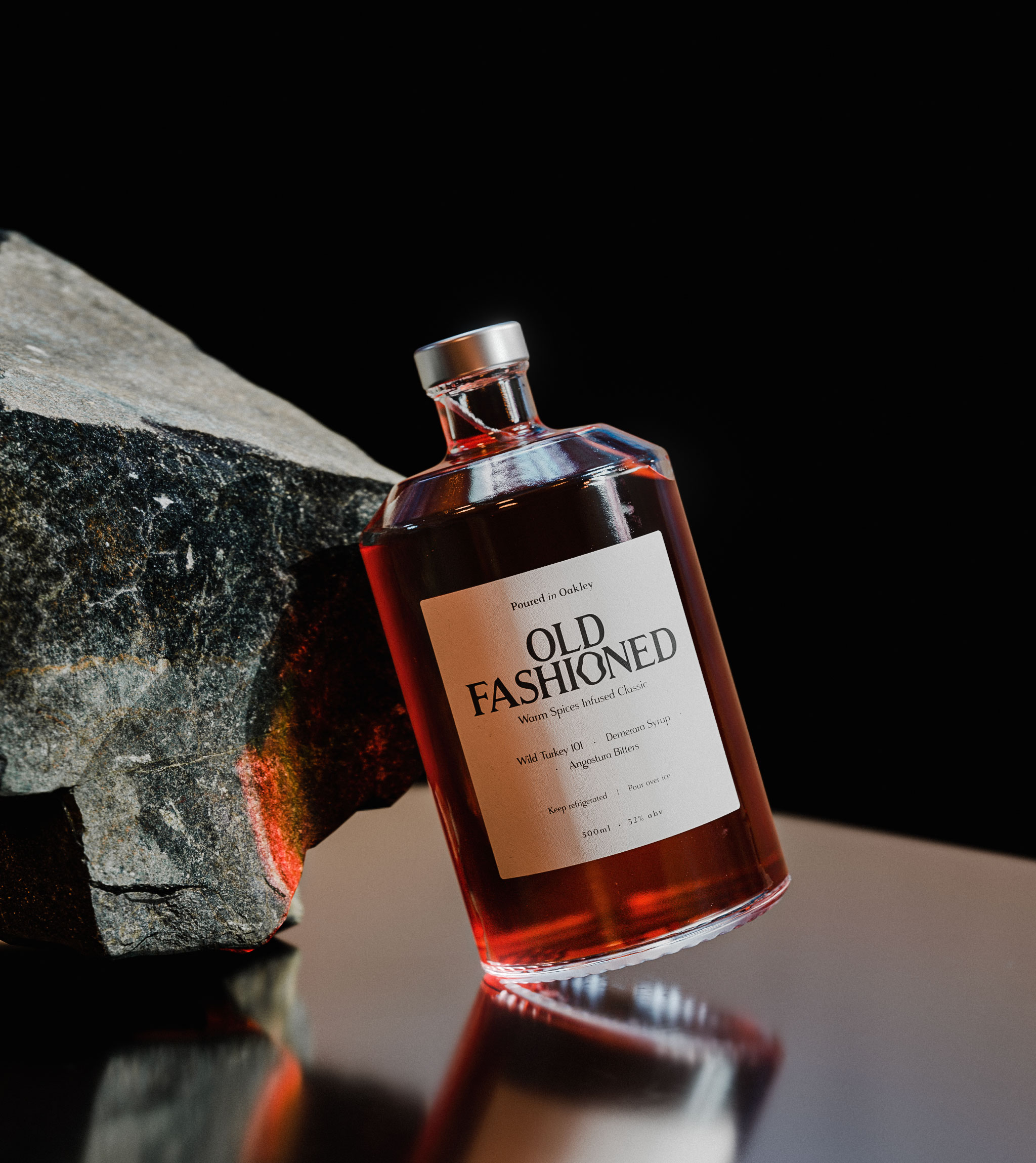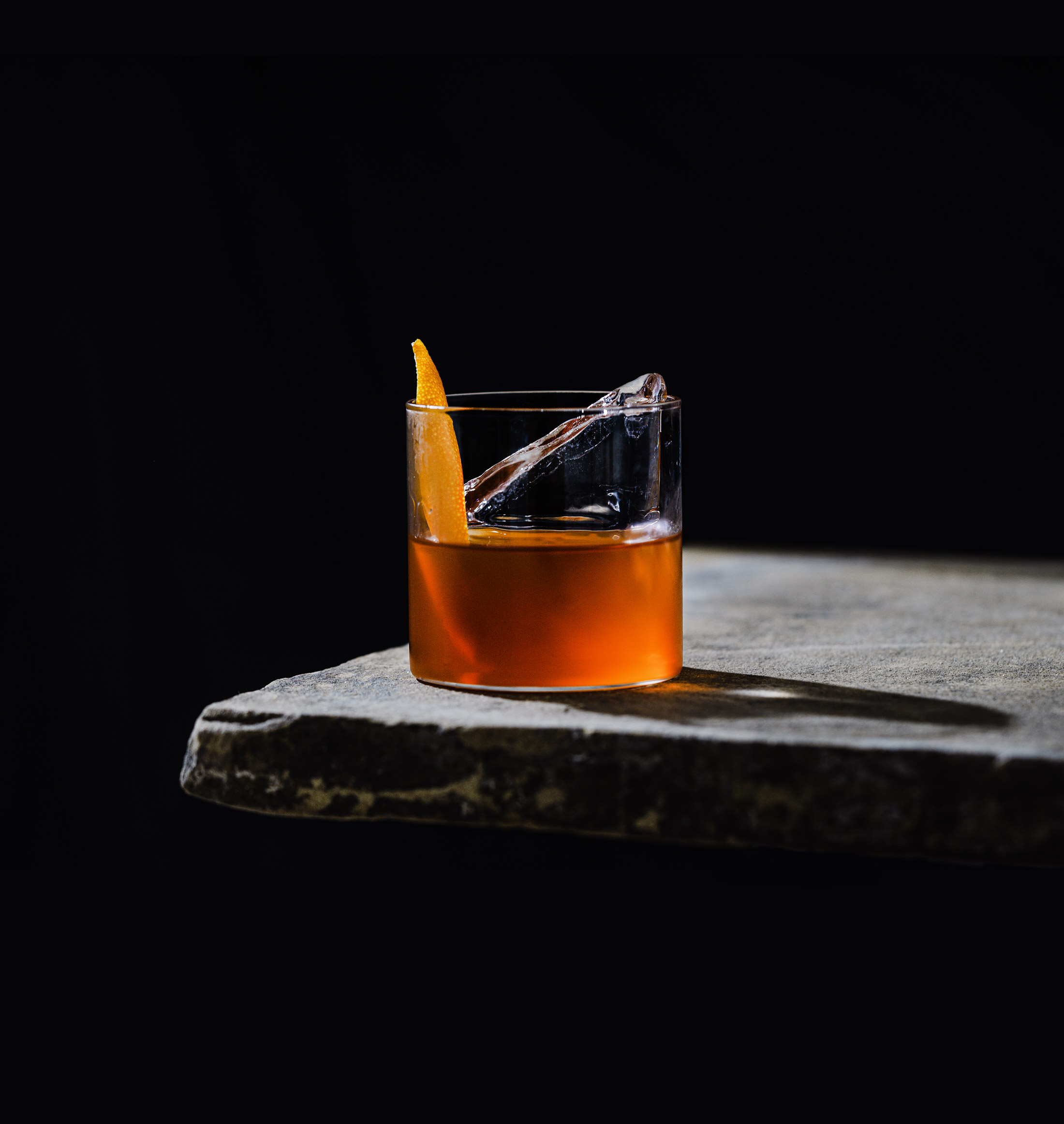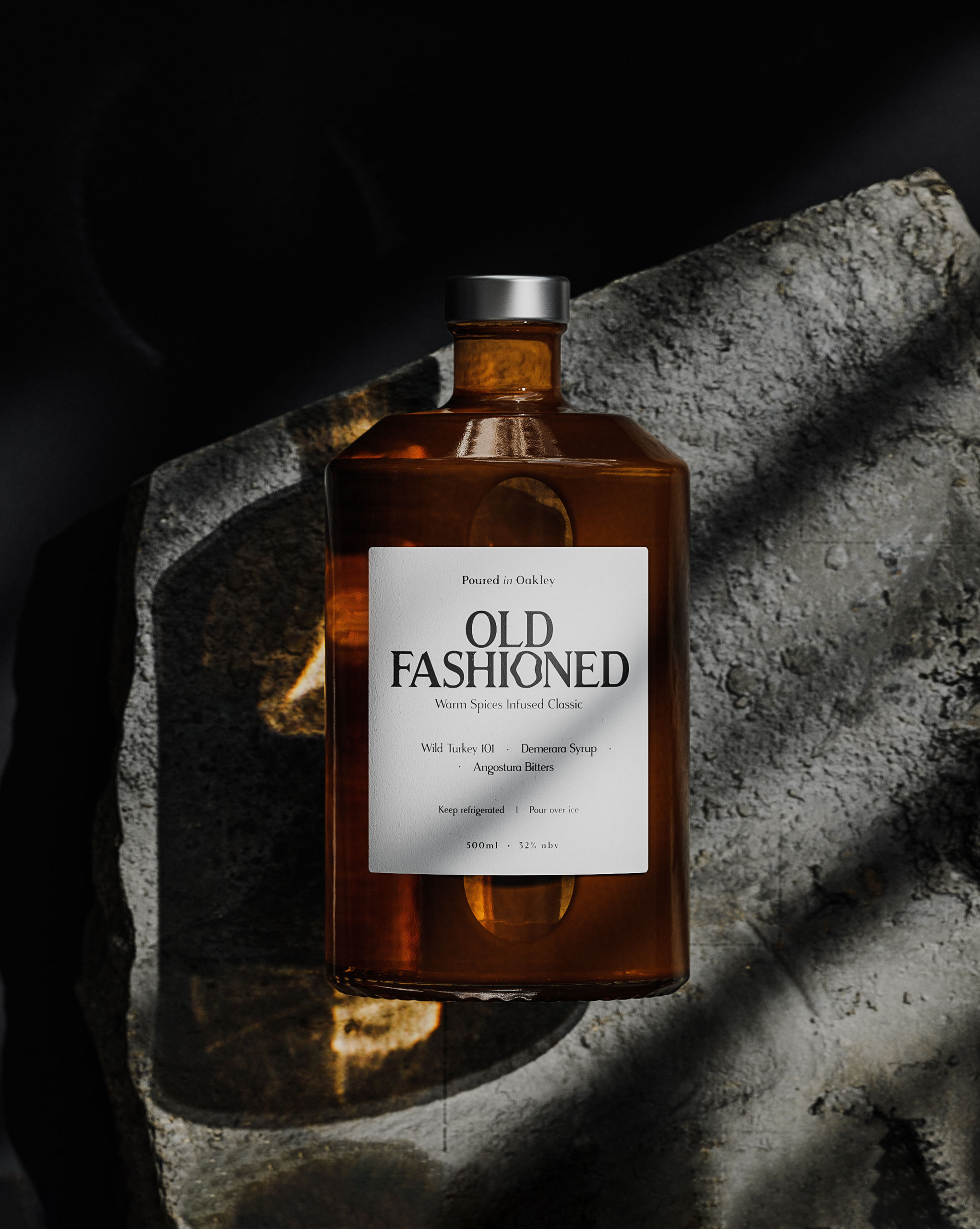 Old Fashioned
500ml Bottle
6 servings
32% ABV
Our tribute to one of the first-ever recorded cocktails – a culmination of an endless quest for the perfect Old Fashioned. Quite frankly, we think we've succeeded.

This cocktail is full-bodied with plenty of caramel, oak, and spice notes. The infusion of orange and cinnamon adds further depth while allowing the high ABV bourbon to shine.

Enjoy the perfect harmony and reschedule your gym session for tomorrow.
TASTING

NOTES
Notes of toasted oak, orange, and toffee on the nose. Full-bodied on the palate with honeyed spice, subtle caramel, and lingering citrus. The finish is long and rich with spice and toasted warmth.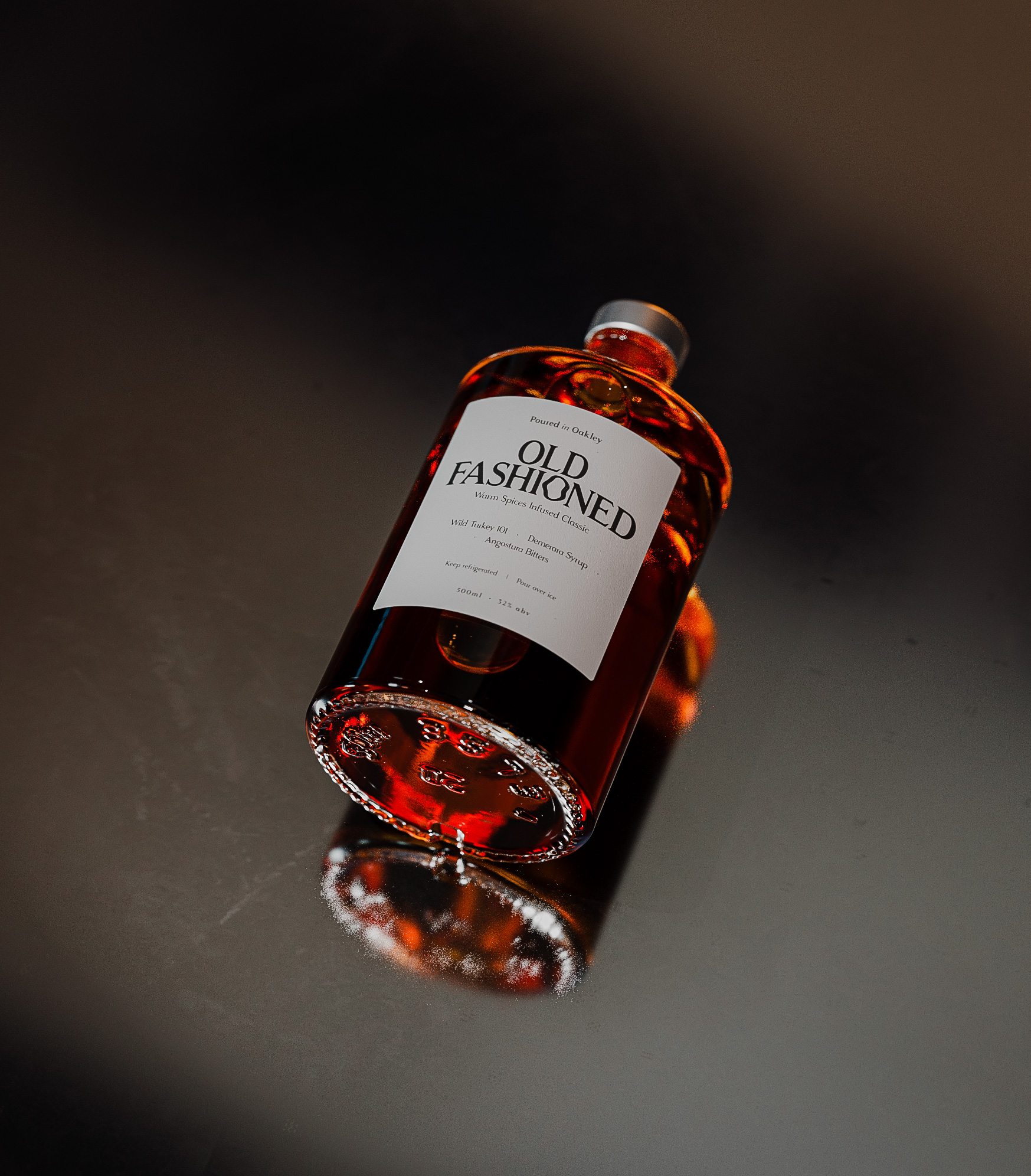 INGREDIENTS
Wild Turkey 101 Bourbon – Demerara Syrup – Angostura Bitters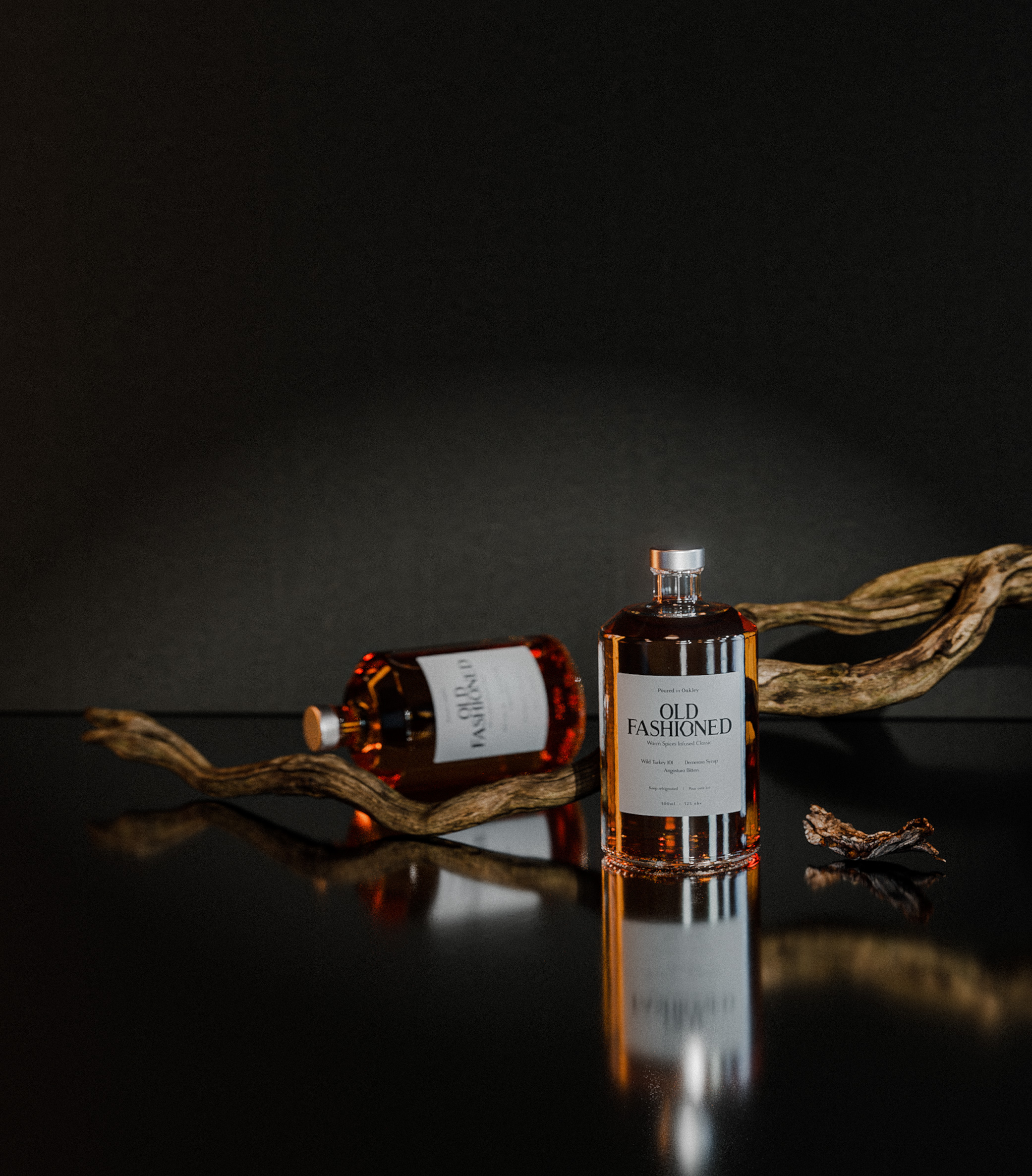 HISTORY

of




Old Fashioned
Identifying the origin of the Old Fashioned is a difficult process. Several sources have claimed ownership of its creation – most notably the 1881 private Pendennis Club, Louisville. However, as the cocktail began in its simplest form as an expression of spirit, bitters, sugar, and water, these claims are unable to be verified.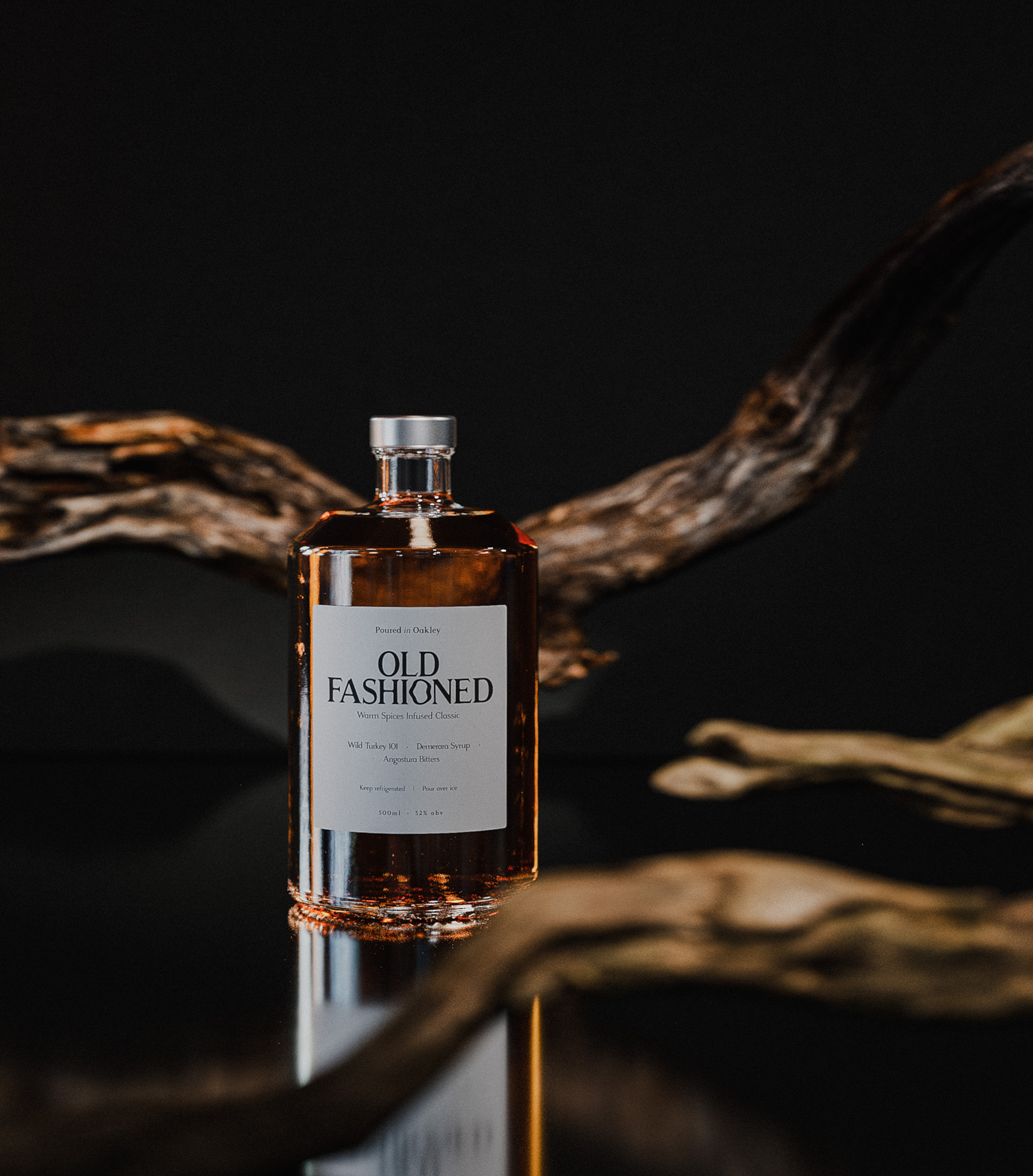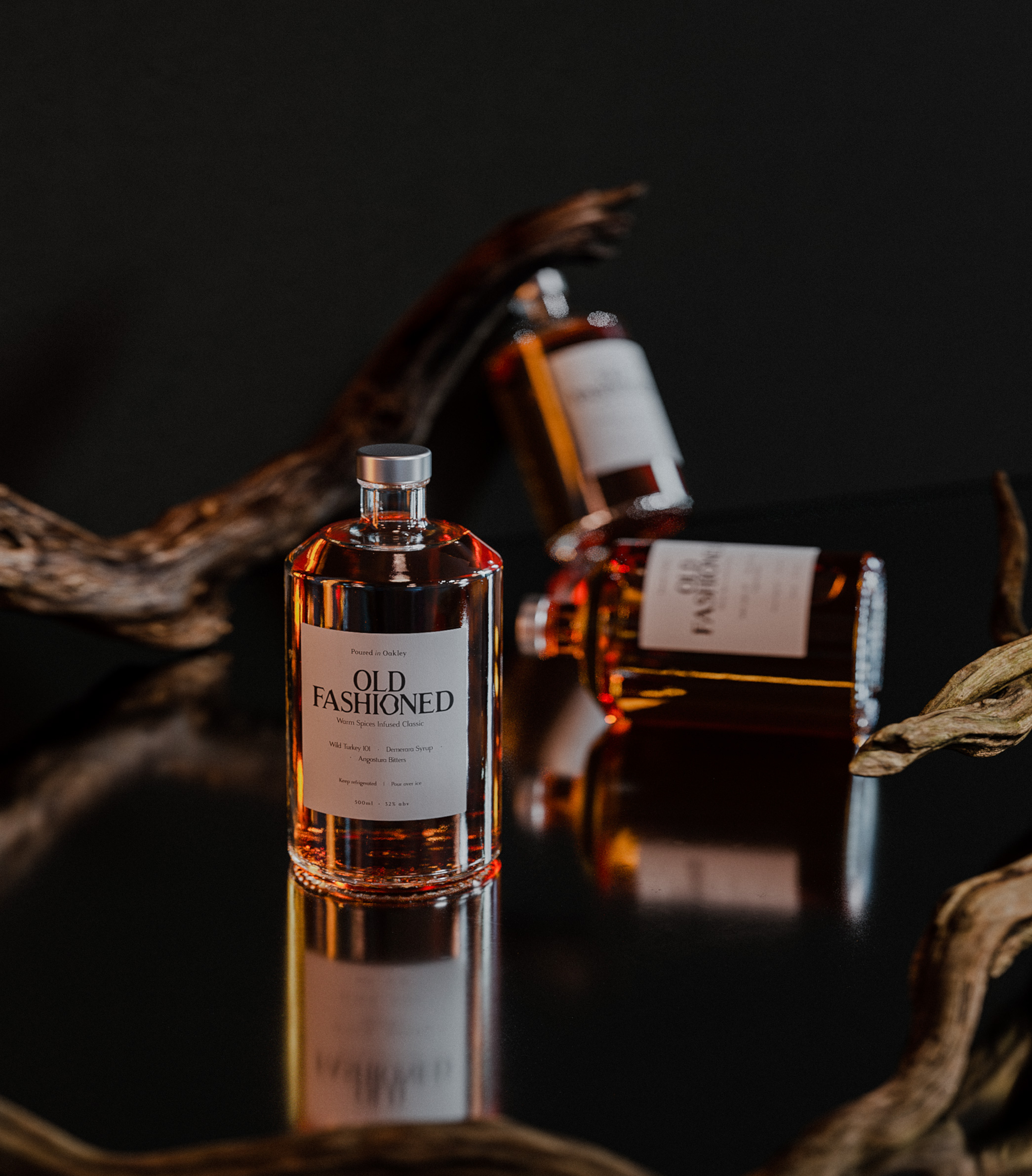 It was commonly known as the Whiskey Cocktail back in the early 1800's – a boozy morning concoction to cure headaches and keep you alert (the original 'how-to' of hangover cures!). Over the next century, bartenders started to become more experimental with the ingredients. The revised recipe didn't always sit well with patrons, however, as people began asking for the Whiskey Cocktail to be made the "old fashioned way".
HOW TO ENJOY
We suggest keeping our Old Fashioned refrigerated, so it is ready when you are. Usually served on the rocks but is equally great when enjoyed neat.
Start
with




some

Ice
We recommend being generous so your cocktail remains ice-cold until the last drop.
Pour
the


Cocktail
Briefly shake your bottle before measuring 85ml of Old Fashioned and pour carefully into your glass.
Fini
Finish
with




the

Garnish
As the Old Fashioned is pre-infused with orange oils this step isn't necessary, however, an orange peel in the glass is a nice visual touch.
ANYTHING ELSE?
Old Fashioned is not the only way to go. Don't skip on the others—we're pretty sure you'll love them too.