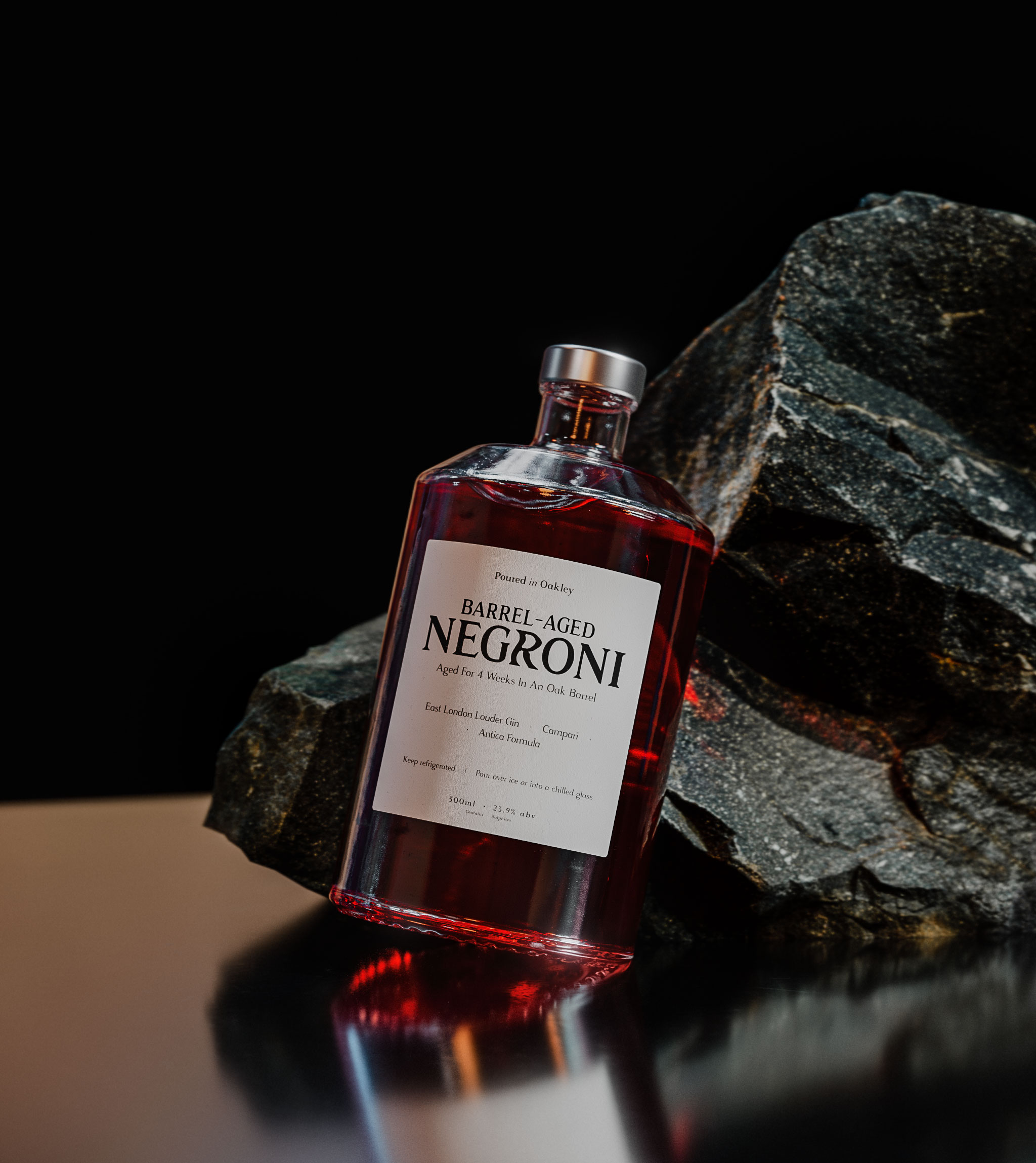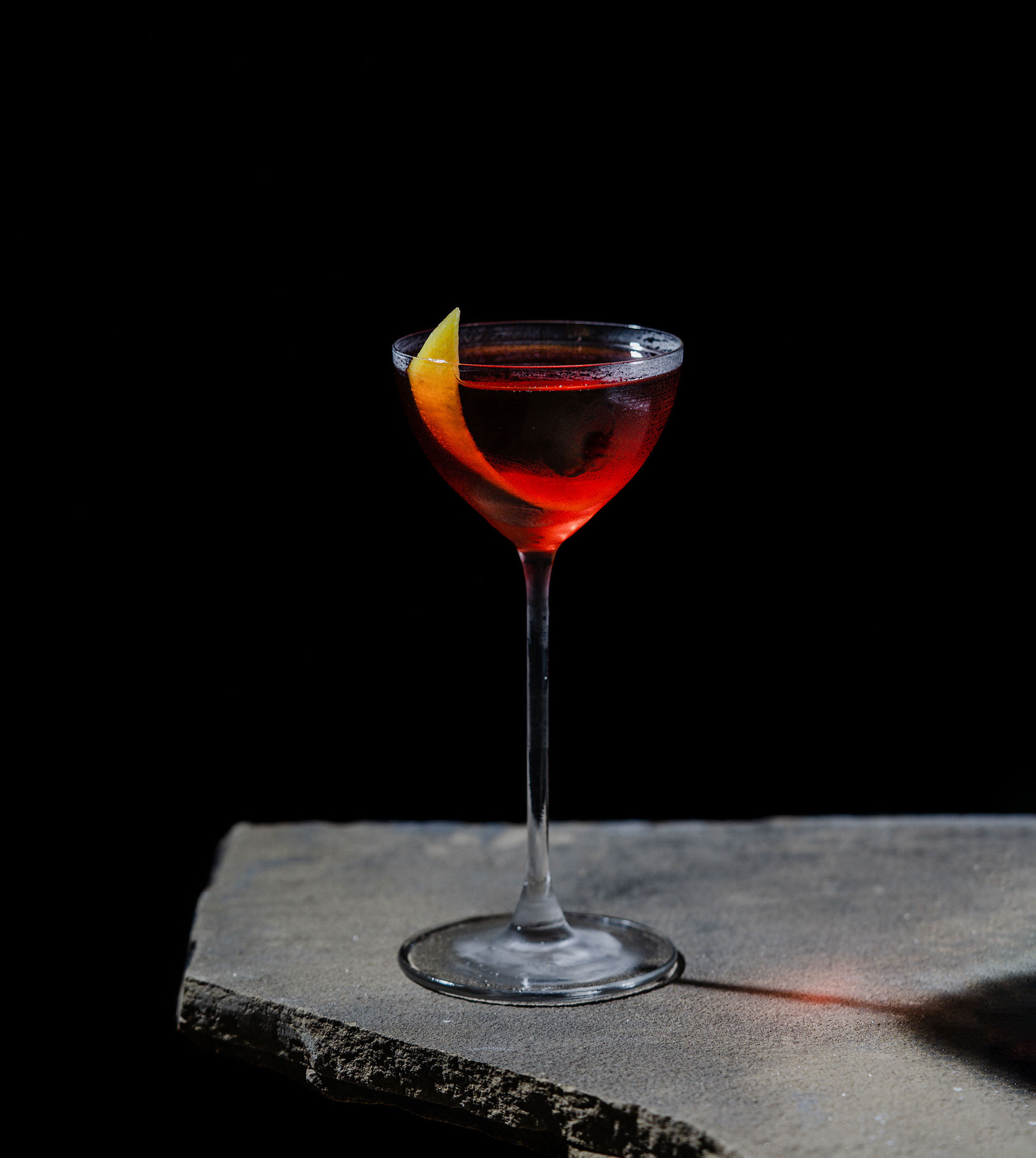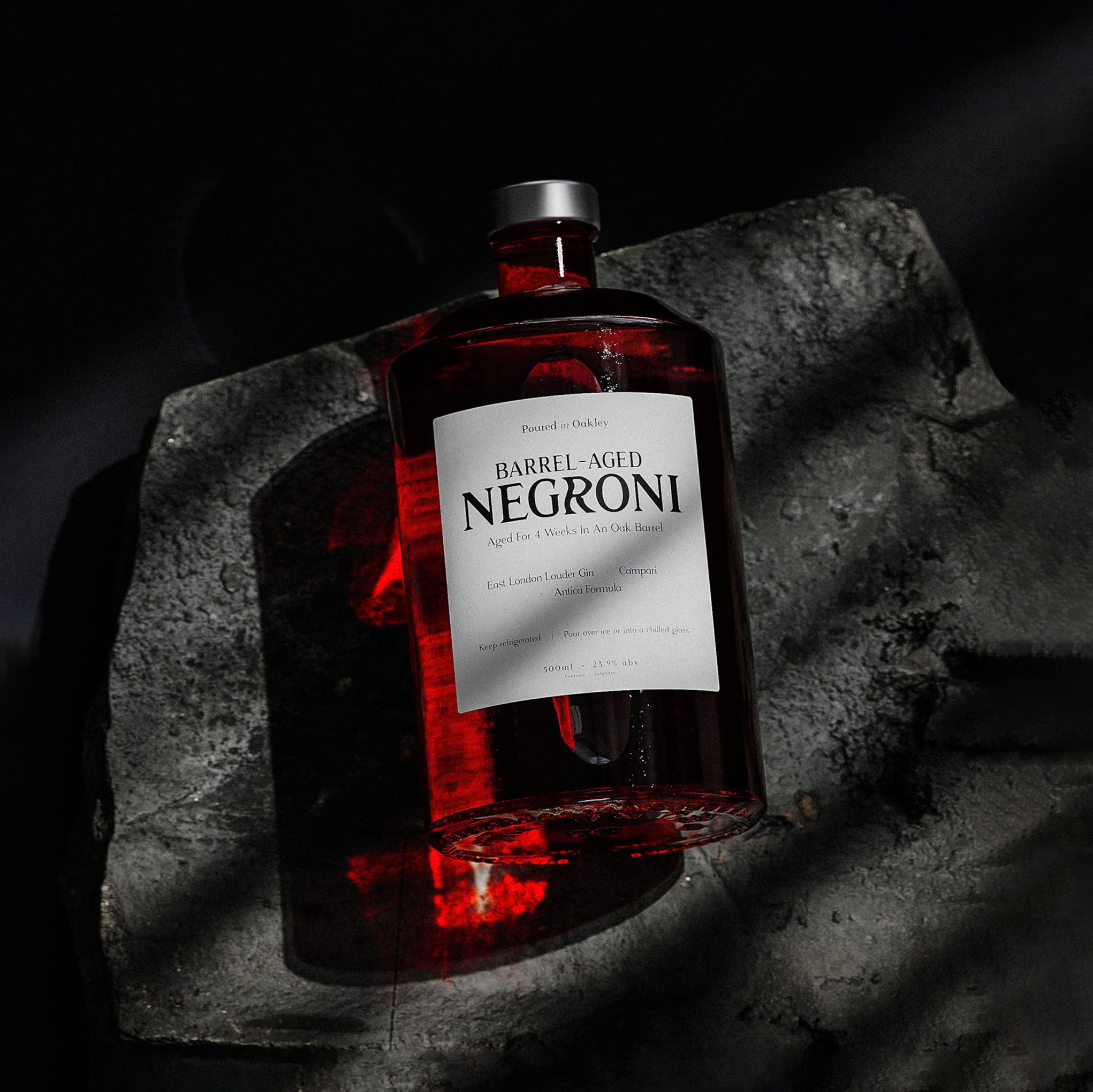 Barrel-Aged Negroni
500ml Bottle
5 servings
23.9% ABV
Aged for four weeks in an oak barrel, this Negroni carries the traditional bittersweet notes from the original while taking on a distinctive oak flavour that's complex, intense, and decadent.

The oak character complements the cocktail by mellowing its bitterness and bringing rich, but balanced flavours of smoke and leather.

Take your time to enjoy this one. It's truly special.
TASTING

NOTES
Barrel-aged character of oak, smoke, and leather mellows the citric bitterness of the classic Negroni flavours to bring together a balanced & intense experience.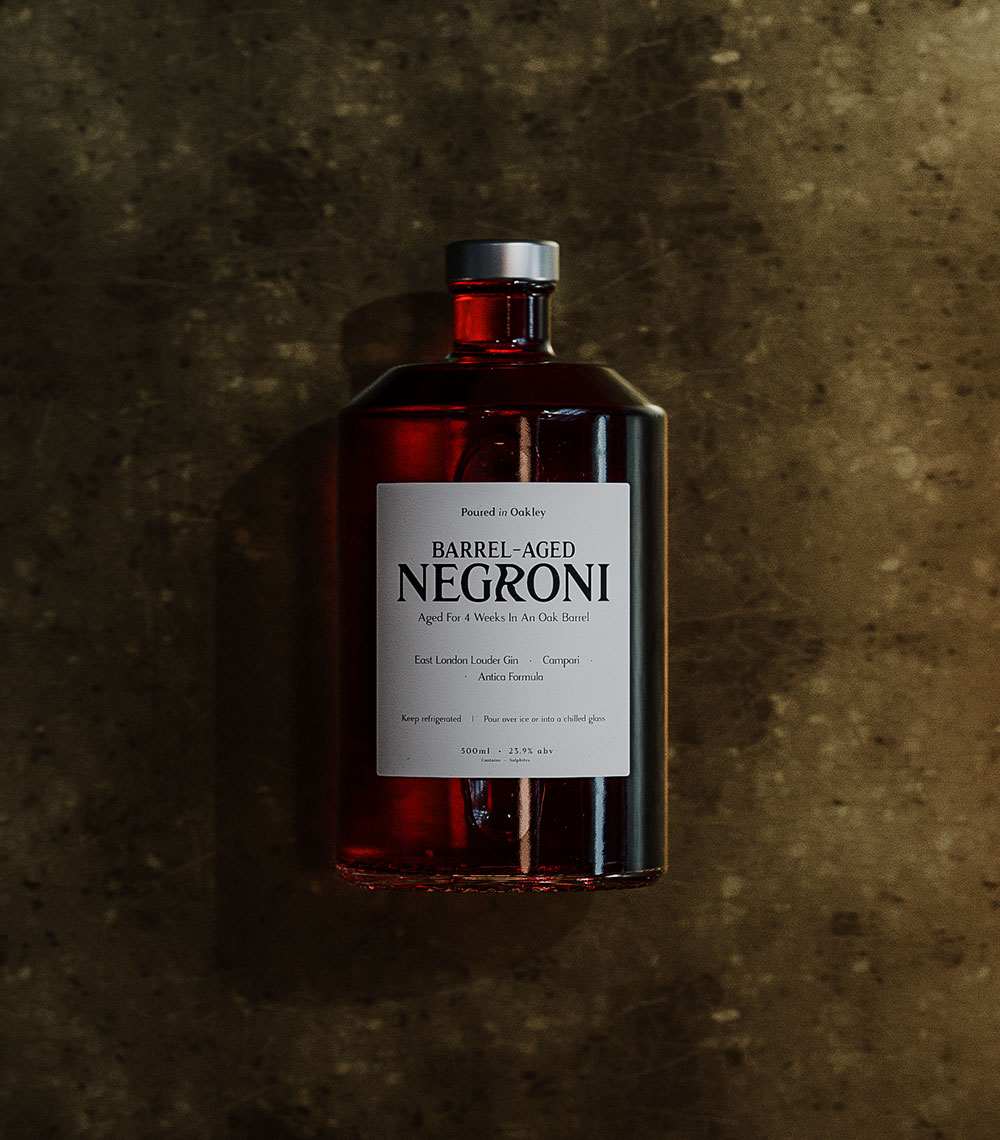 INGREDIENTS
East London Louder Gin – Campari – Antica Formula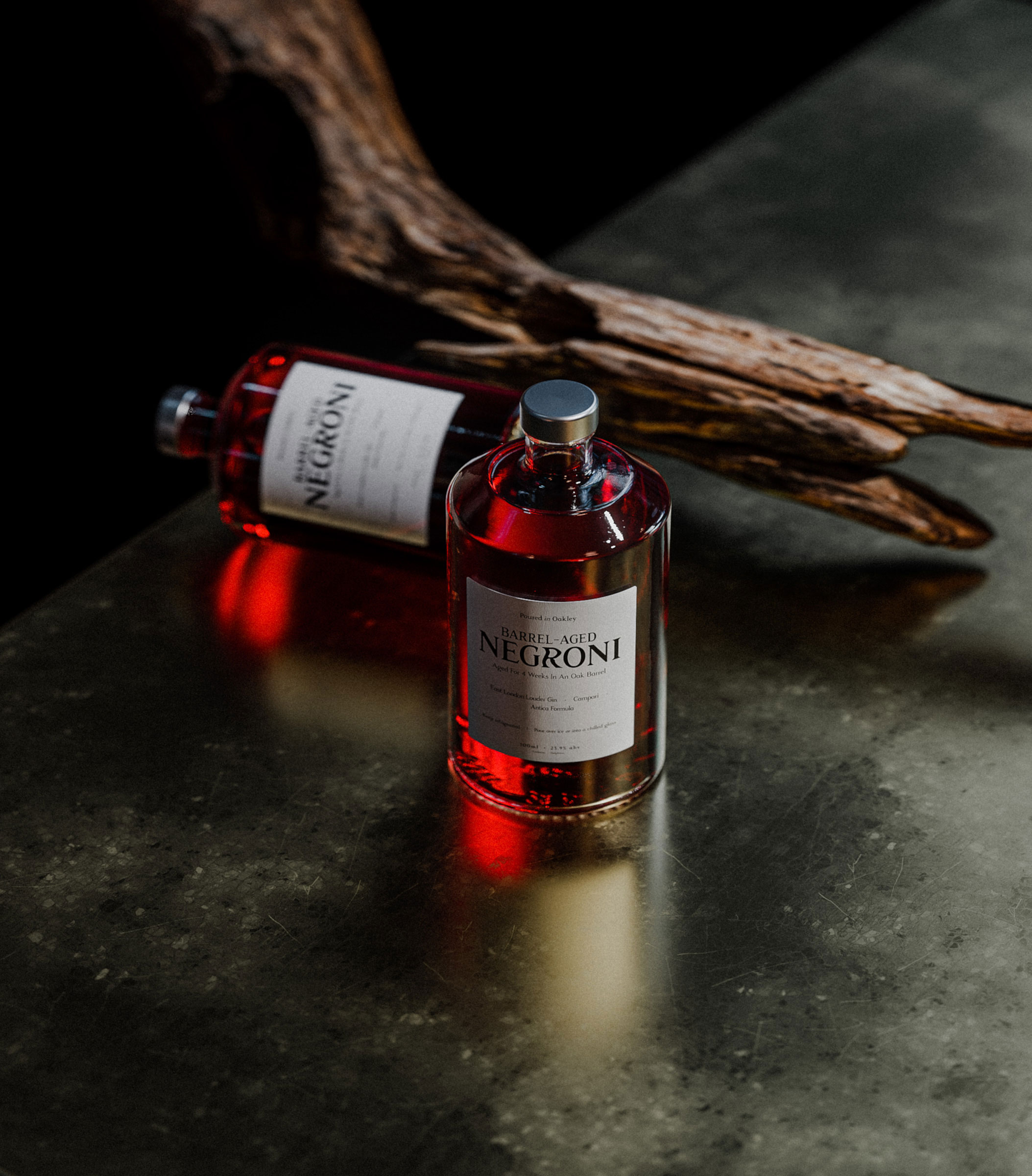 HISTORY

of




Barrel-Aged Negroni
Utilising the same core ingredients as our classic Negroni, the perfect oak barrels were selected to age this cocktail. The vision was to incorporate the herbaceous nature of the classic with subtleties such as oak, vanilla, and caramel from the ex-bourbon barrels.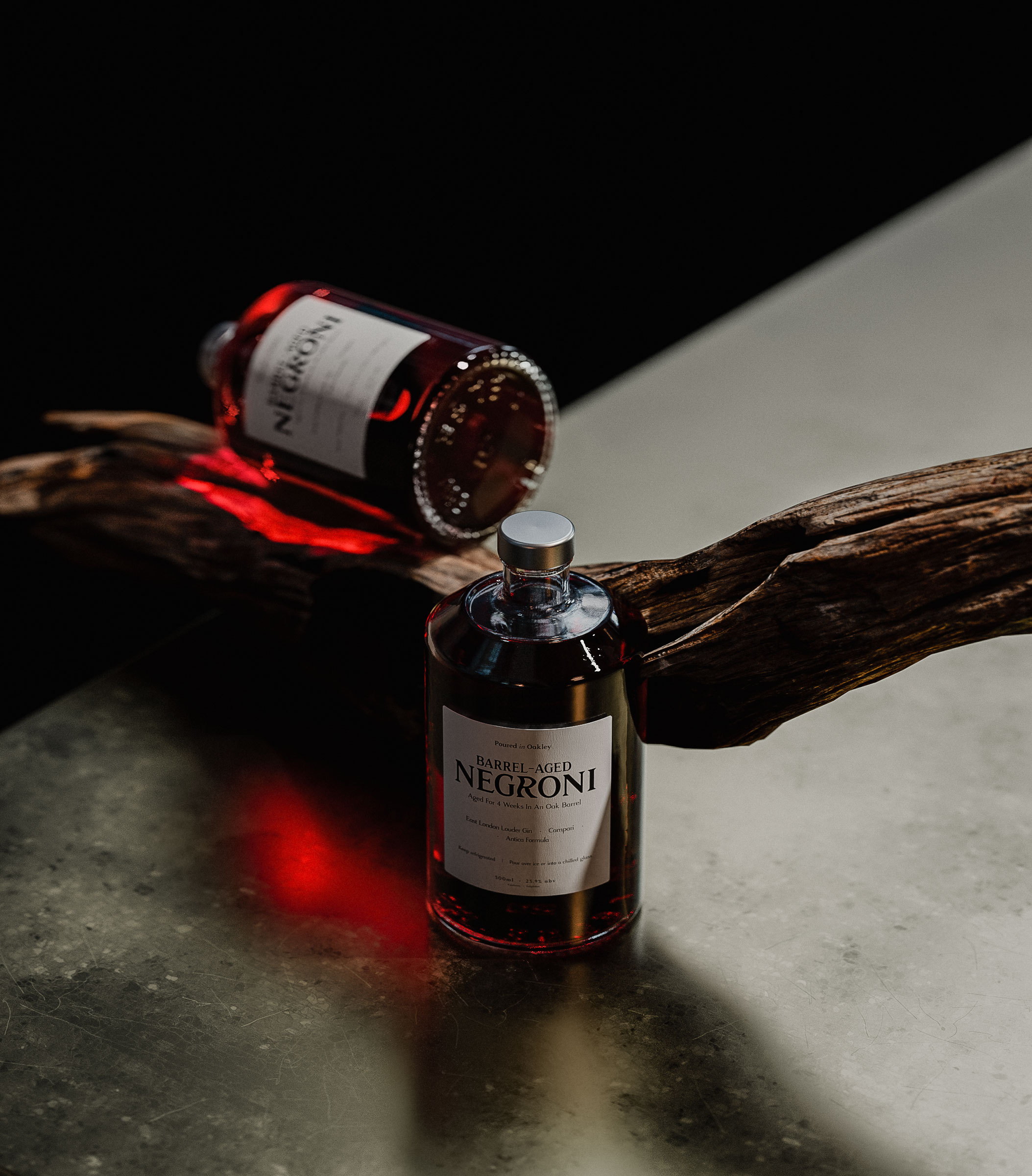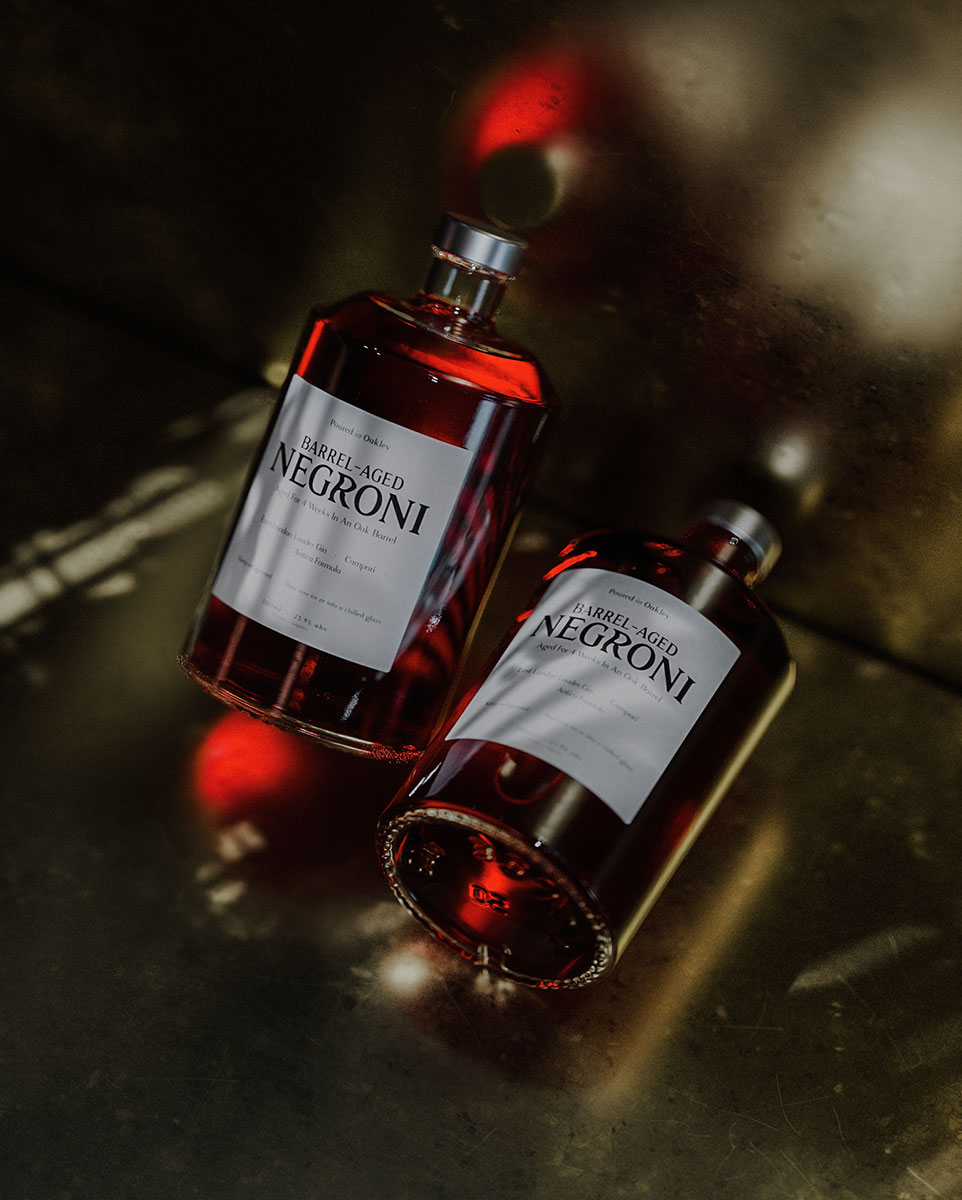 Once the liquids were added, we spent the next four weeks tasting at intervals to find the perfect infusion. The goal was to create a crossover between a Negroni and a Manhattan - to be served straight up and sipped to enjoy its true complexity.
HOW TO ENJOY
We suggest keeping our Barrel-Aged Negroni refrigerated so it is ready when you are. Store in the freezer up to one hour before serving for the perfect temperature.
Chill
the


glass
Store your martini glass in the freezer a few minutes before serving.
Pour
the


Cocktail
Briefly shake your bottle before measuring 100ml of barrel-aged Negroni and pour carefully into your glass.
Fini
Finish
with




the

Garnish
Take a lemon peel and drop into the glass. Enjoy!
ANYTHING ELSE?
Barrel-Aged Negroni is not the only way to go. Don't skip on the others—we're pretty sure you'll love them too.